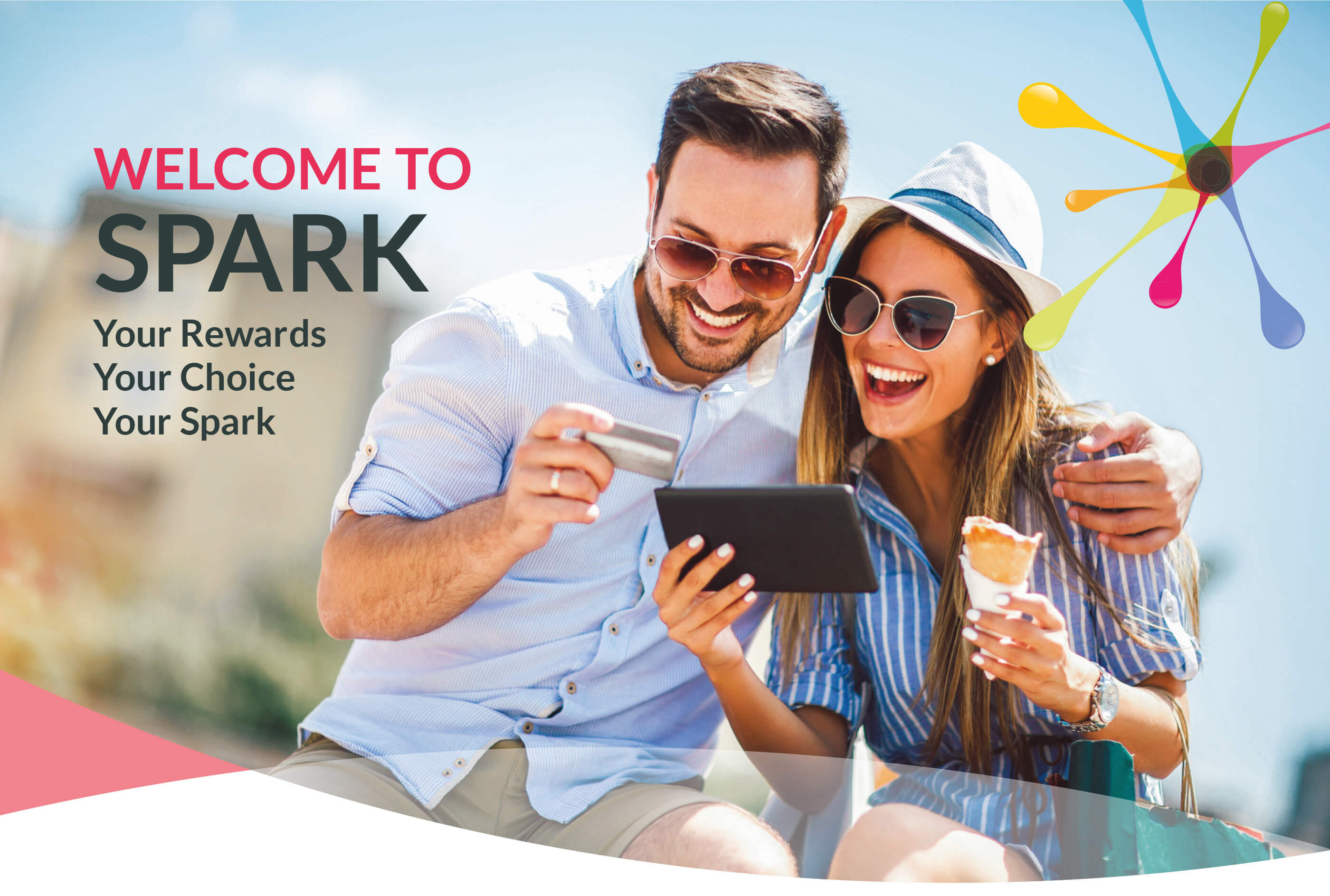 Spark is the exclusive reward scheme offered by Bluestone Leasing to its valued partners and professional introducers.
Registered members earning rewards are issued with a prepaid VISA card with a host of added benefits:
Prepaid and reloadable VISA card
Apple and Google pay enabled
Dedicated app to manage your account
5% cashback across 50+ retailers
2.5% off selected grocery shopping
Top up facility
Spark is brought to you by Bluestone Leasing Limited. Spark membership is strictly subject to a signed Bluestone Leasing trading agreement. Spark members take personal responsibility for declaring Spark rewards to HMRC for tax purposes.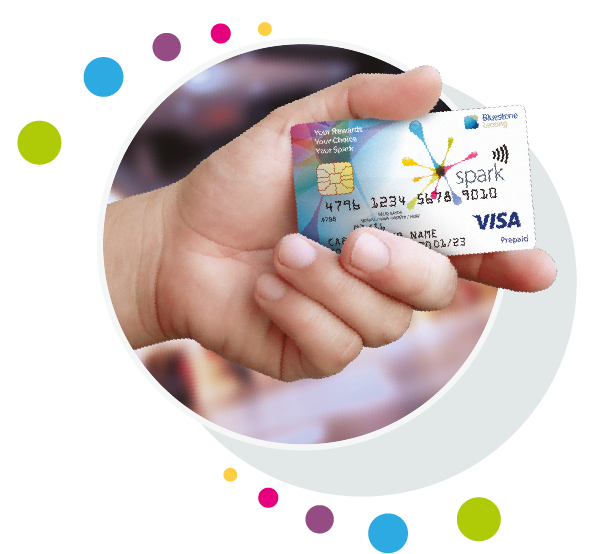 ---
Spark – all you need to know
Great! How do I get involved?
First things first, you need to have a signed trading agreement with us, check with your account manager to make sure your business has one in place.
How do I get a card?
The first time you earn rewards you will be sent an email asking you to register for your Spark card. Follow the instructions but please make sure that the email address you use is your business email and the address is your home address otherwise your application may be rejected. Typically, your card will be posted out to your home address within 5-10 days. You will need to activate your card, instructions on how to do this will be sent with your card.
How does it work?
The Spark card is a pre-paid Visa card and is reloadable so, every time you earn more rewards, your Spark card rewards will be uploaded to your card, monthly in arrears. We will notify you when your card is loaded but you can also manage your account online using our Spark app.
Are there any other benefits?
Yes! You can earn cashback savings of up to 5% by spending your rewards online or in store with over 50 selected retailers and even 2.5% with selected grocery partners.
You can also top up the amount on your card with your own money using the Spark app to make the most of your card.
Our Spark prepaid Visa card is also Apple and Google pay enabled for complete flexibility when you need it.
Anything else?
Don't forget that you are personally responsible for declaring Spark rewards to HMRC for tax purposes.
The more clients you introduce who arrange finance with us the more you earn! Simple!
Speak to your account manager about registering for Spark
– you deserve it!
---
Figures shown are based on a representative example and are not guaranteed. The product quoted for is only one of a number of products which may be available and which may be more or less suitable, depending on your needs and circumstances. Finance is arranged subject to status and terms and conditions.